Buy Windows Web Hosting Plesk
Deerstone Development recommends Microsoft Windows servers for ASP.NET, ASP and SQL Server users.
Trust your site to the world's #1 web host.
24/7/365 U.S.-based expert support, Industry-leading performance and load times, Guaranteed 99.9% uptime.
---
Need help? Our hosting experts are here 24/7. Call (480) 463-8824
All plans include
All plans utilize Windows® Server 2012 R2
1-click install of 50+ free applications (WordPress, Joomla, Drupal, etc.)
200MB MSSQL database storage
24/7 security monitoring and DDoS protection
1-click setup for Deerstone Development registered domains

Flexible, easy-to-use control panel.
Not Interested in Windows Plans? Check out our Linux Plans
Optional paid service
Be smart. Stay smart. Back it up.
Our Website Backup automatically backs up your data – every day. And in worst-case scenarios, if disaster strikes, it's ok – you can restore your data with a single "click." So, get Website Backup and stop worrying about data loss. Get back to doing what you do best – running your business and making money. And speaking of money here's the best part – we're offering it for only $3.14/mo.
That's smart.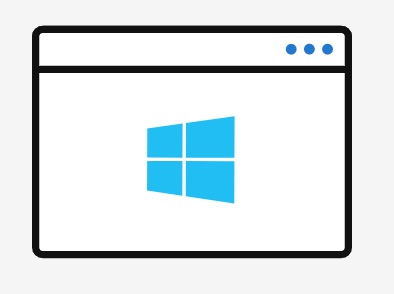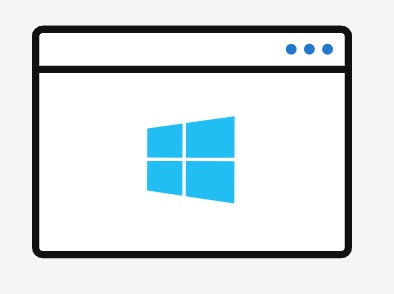 Windows Tech — at its best
ASP.NET, ASP, and SQL Server. The Windows features you know and love are at their best when paired with our Windows hosting plans. With Windows 2012 R2 and IIS 8.5, our systems help your tech run fast and reliably to meet all your development needs.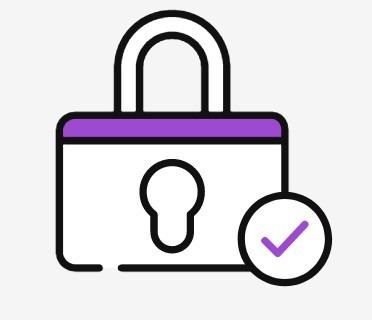 Award-winning security
It's hard to believe anyone would want to harm your website, but they do. Thankfully, our security team is on the job 24/7 to meticulously monitor, thwart suspicious activity and deflect DDoS attacks.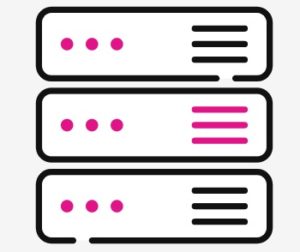 What is hosting?
Without hosting, no one can see your website. To get your site online, you need to marry up your Deerstone Development hosting with a domain name and then upload your content. Easy, right? Right, thanks to 1-click setup, unlimited storage & bandwidth, easy, on-the-fly resource.

Your favorite hosting app is one click away
Nearby data centers mean faster page loads and a better experience for your visitors. Round-the-clock network monitoring with advanced security protocols detects and mitigate attacks within 30 seconds.
Plesk for Windows
Each Windows plan includes
Odin Plesk
Easily manage your server, applications and more with this popular, award-winning control panel.
Windows Server 2012 R2
Take control of your hosting with this powerful server operating system from Microsoft.
Free Applications
Instantly install 50+ applications on your website with just a click.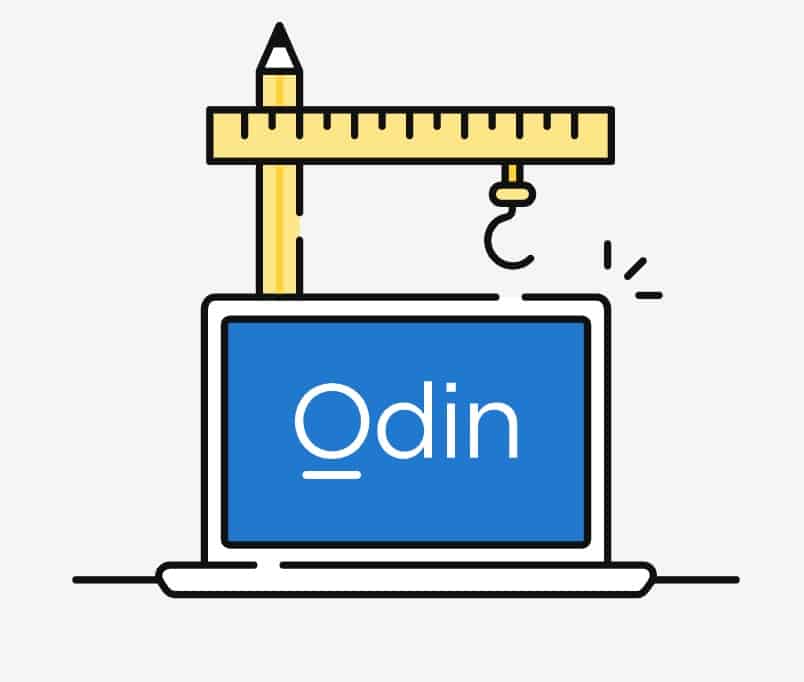 Windows Plan Details
Economy
Deluxe
Ultimate
Free domain with annual plan
Websites
1
Unlimited
Unlimited
Disk space
100 GB
Unlimited
Unlimited
Monthly bandwidth
Unmetered
Unmetered
Unmetered
FTP users
50
50
Unlimited
SQL 2012 or 2014 hosting
MSSQL
1 x 200MB
2 x 200MB
Unlimited x 200MB
MySQL databases
10 x 1 GB
25 x 1 GB
Unlimited x 1 GB
Database backup/restore
Direct database access
Need similar power but a simpler solution?
Need similar power but a simpler solution?
Frequently asked questions
What's Windows Hosting?
Windows Hosting uses hardware running the Microsoft Windows Server operating system. It might be your best bet if you're already familiar with Windows on desktop computers and would prefer to stick with what you know.
Fans of Windows Hosting will tell you it's one of the easier web hosting products to use, less complicated when it comes to adding features to expand your website. Windows Hosting is also backed by Microsoft, which regularly provides updates to keep your hosting secure and free of bugs.
On the more technical side, Windows server hosting is the only hardware capable of running the Visual Basic or .NET programming languages. It's also your best option for scripting Active Server Pages (.ASP).
What's Linux Hosting?
With its command-line interface (rather than pointing and clicking) Linux Hosting runs the open-source Linux operating system. While Linux is less common in desktop computing, it's immensely popular among mobile developers — it powers Android — and game developers.
That means that, even though there may be multiple virtual machines on the same physical server, you are in an isolated environment with dedicated resources (RAM, Storage) and virtually allocated CPUs that no one else can touch. Plus, with root access, you can make technical changes that would not be allowed on a shared hosting plan. You get the advanced performance, control and flexibility usually reserved for dedicated servers, but at a much lower price.
When people evaluate Deerstone Development Linux vs. Windows hosting, they learn Linux servers are popular for their security and stability. Linux Hosting rarely needs rebooting or restarting, so even complex updates to your website can be achieved with little or no downtime.
The Linux operating system also offers fewer opportunities for hackers to exploit, so they'll often move on to easier targets when faced with a site on Linux Hosting.
What are the biggest differences between Linux Hosting and Windows Hosting?
VPS hosting sits in the intersection of shared hosting and dedicated servers. Unlike shared hosting, VPS is an isolated environment with dedicated resources, which means you have more processing power and your site loads faster. VPS is best suited for applications that have seasonal traffic spikes or RAM-heavy/CPU-intensive applications. If you are developing a new application that has a complex database and you're not sure how many visits you'll get, VPS hosting is the affordable option to start with before you upgrade to a dedicated server.
Once you start comparing the Linux vs. Windows hosting server, you'll see the biggest difference when you log in. Linux uses a command-line interface, where users enter strings of text to perform actions, compared with the familiar point-and-click interface used by Windows servers.
Some applications and features are only available for one specific type of hosting. For example, the popular cPanel hosting application runs only on Linux servers. Meanwhile, the Visual Basic or .NET programming languages are only available with Windows Hosting.
If any of this sounds overly confusing, check in with your web developer before making a purchase. If you're planning to create a website on your own but web hosting seems too complex, instead take a look at our easy-to-use Website Builder or Managed WordPress.
Should I Used Linux Hosting or Windows Hosting for my website?
For many people, either type of hosting will be just fine. However, there are a few key differences that might influence your choice between Deerstone Development Linux vs. Windows Hosting.
For starters, Linux Hosting uses a command-line interface that might initially confuse users accustomed to pointing and clicking. That alone might make Windows-based hosting your best choice, as its user interface is similar to what you'd find on desktop computers. It's also your only choice if you need to use Visual Basic or .NET programming languages or create databases using Microsoft Access or SQL.
However, many users swear by Linux Hosting due to its stability and security. When you make even the largest updates to your website or server, Linux Hosting rarely requires a reboot or restart. That means your site will be open for business when visitors come looking. Linux Hosting is also far more difficult for hackers to exploit, so they'll often move on to another target when faced with a Linux server.
Where can I host my ASP.NET website?
If you're wondering how to host asp net, you need to use Windows Hosting. Anyone who's ever asked what is asp net learned that it's go-to for a framework requiring far less code to build robust applications. Asp net hosting also simplifies some of the more common tasks involved with creating and maintaining a website, allowing you to focus on providing the best possible experience for visitors.
If you're evaluating asp net hosting providers, please consider all the perks we offer in addition to our 99.9% uptime guarantee:
1-click installation of more than 100 free applications
24/7 monitoring and DDoS security
1-click purchase for added features like CPU and RAM
1-click setup for domains registered with Deerstone Development