Buy Windows Virtual Private Server VPS
Set up in minutes to get the performance you need.
Get access to our lightning-fast SSD servers in regional data centers.
Post id is not valid.
Post id is not valid.
Post id is not valid.
Post id is not valid.
Windows Server 2016 operating system Plesk.
Plesk Web Host Edition for simple management of running multiple sites, clients and applications.

Plesk Application installer included for easy app installation.
Patching & uptime monitoring
Automated and on-demand backup snapshots
All these features, all to yourself.
Incredibly fast
High-performance SSDs on an OpenStack platform offers 3 times the speed with KVM virtualization for more agility.
Instant provisioning
Access the power and performance of your VPS with your server up and running in minutes—not hours.
Managed services
We take care of patching, OS updates and add comprehensive sets of tools for uptime monitoring, plus on-demand and automated snapshots when you choose a managed plan.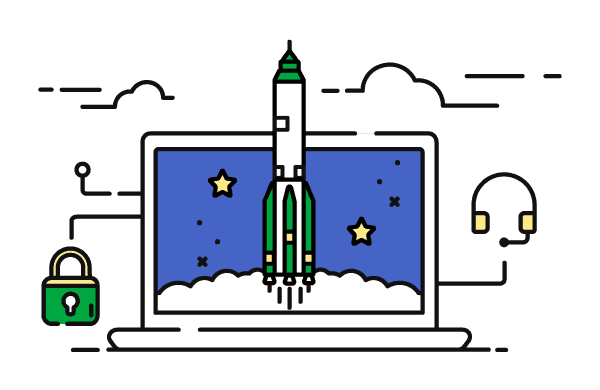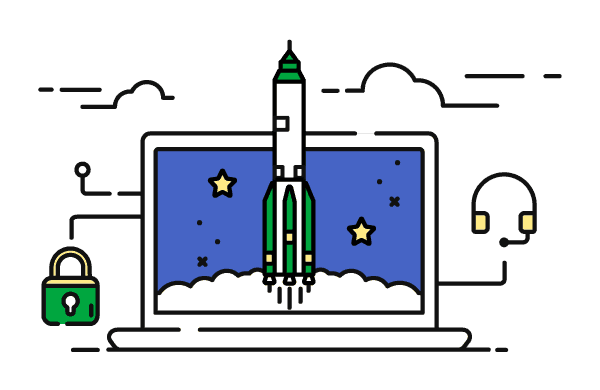 Regional data centers
Nearby data centers mean faster page loads and a better experience for your visitors. Round-the-clock network monitoring with advanced security protocols detects and mitigate attacks within 30 seconds.
Easy-to-use interface
Monitor uptime and resource usage and manage backups, all from our simplified hosting dashboard.
Award-winning support
Get server admin help from a hosting expert.
eCommerce
Easily launch a traffic-ready eCommerce site. Install Magento, OpenCart, Prestashop and more with one click.

Resource-heavy applications
Business apps. Financial web apps. CRM. Social media. Real estate apps. Our VPS is built to handle them all.
Multiple sites
Host multiple sites without impacting the response time of any one client, thanks to our isolated environment.

Email server sites
Set up and fully control your own email server. Run unlimited mailboxes and addresses for your business or clients.
Web or database server
Whether it's a MySQL database, Linux or Apache web server, our VPS lets you set up a web or database server instantly.

Test environments
Spin up test servers instantly across any continent to test the response times of your app or site.

Need similar power but a simpler solution?
Need similar power but a simpler solution?
Frequently asked questions about VPS Hosting
What is Virtual Private Server hosting and what are the benefits?
VPS hosting gives you root access to your server, dedicated resources, and an isolated hosting environment, so there are no other sites sharing your resources.
That means that, even though there may be multiple virtual machines on the same physical server, you are in an isolated environment with dedicated resources (RAM, Storage) and virtually allocated CPUs that no one else can touch. Plus, with root access, you can make technical changes that would not be allowed on a shared hosting plan. You get the advanced performance, control and flexibility usually reserved for dedicated servers, but at a much lower price.
Why do I need a VPS?
VPS hosting sits in the intersection of shared hosting and dedicated servers. Unlike shared hosting, VPS is an isolated environment with dedicated resources, which means you have more processing power and your site loads faster. VPS is best suited for applications that have seasonal traffic spikes or RAM-heavy/CPU-intensive applications. If you are developing a new application that has a complex database and you're not sure how many visits you'll get, VPS hosting is the affordable option to start with before you upgrade to a dedicated server.
What is the difference between VPS, Dedicated servers and shared hosting?
We use this analogy on our web hosting page. Shared hosting is like an apartment building – lots of residents in the same building, sharing the same resources, but also very affordable. Dedicated servers are like having your state-of-the-art house, where you'll pay a lot more, but you also don't have to share the space or utilities with anyone. VPS is in the middle, like a townhouse, where you have a few residents in the same building, but you each have dedicated resources and are in full control of your home. It costs less than a dedicated server, but still gives you much of the same benefits.
Will my website performance be affected by other websites on the server?
No. VPS hosting avoids bad neighbor effect by offering a more isolated environment where you get dedicated RAM and storage, along with allocated CPUs.
Which operating system can I configure with a Virtual Private Server?
With our VPS(cPanel/Plesk), you get the option of CentOS 7 and Windows 2016.
What is a snapshot?
A snapshot enables you to quickly create an image of your server that can be restored at that point in time. This might sound similar to backup, but snapshot files are stored on Deerstone Development cloud environment; backup files are not.
What kind of support does Deerstone Development provide with my Virtual Private Server?
You get 24/7/365 basic customer support for all the plans. If you need a team of server-admin experts to support you, we offer a fully-managed support plan for an additional charge. We also provide ala carte service offerings to solve specific issues through our hosting premium support. Of course, we also offer a rich library of detailed help articles. You can learn more about the support services in our Statement of Support.